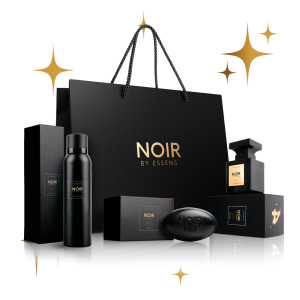 In Stock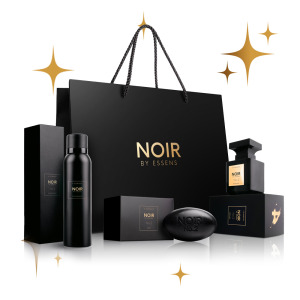 In Stock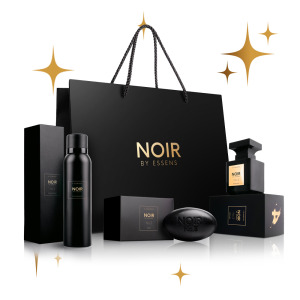 In Stock
Luxury NOIR set Nr. 7


Luxury set of a perfume Noir Nr. 7 with a soap and deodorant in the same fragrance and a stylish gift bag. A unique gift for those who can enjoy true luxury.
Perfume Noir by ESSENS
Luxurious perfume in a 50 ml bottle with 20% content of aromatic essences is a symbol of elegance and refined taste, it enchants with its long-lasting fragrance, attracts attention and emphasises the individuality of the one who wears it.
Soap Noir by ESSENS
Luxurious soap following the scent of Noir perfume gives the skin a stunning scent. It has excellent washing properties that are gentle on the skin, does not dry it and leaves it silky soft with a natural balance.
Deodorant Noir by ESSENS
Luxurious deodorant following the scent the Noir perfume brings a long-lasting feeling of freshness and perfectly neutralises body odour, aluminium-free, easy to apply, dries quickly and does not leave stains on clothes or skin.
1 x Paper bag NOIR
1 x
1 x
1 x